Richmond Times-Dispatch
23 hrs ago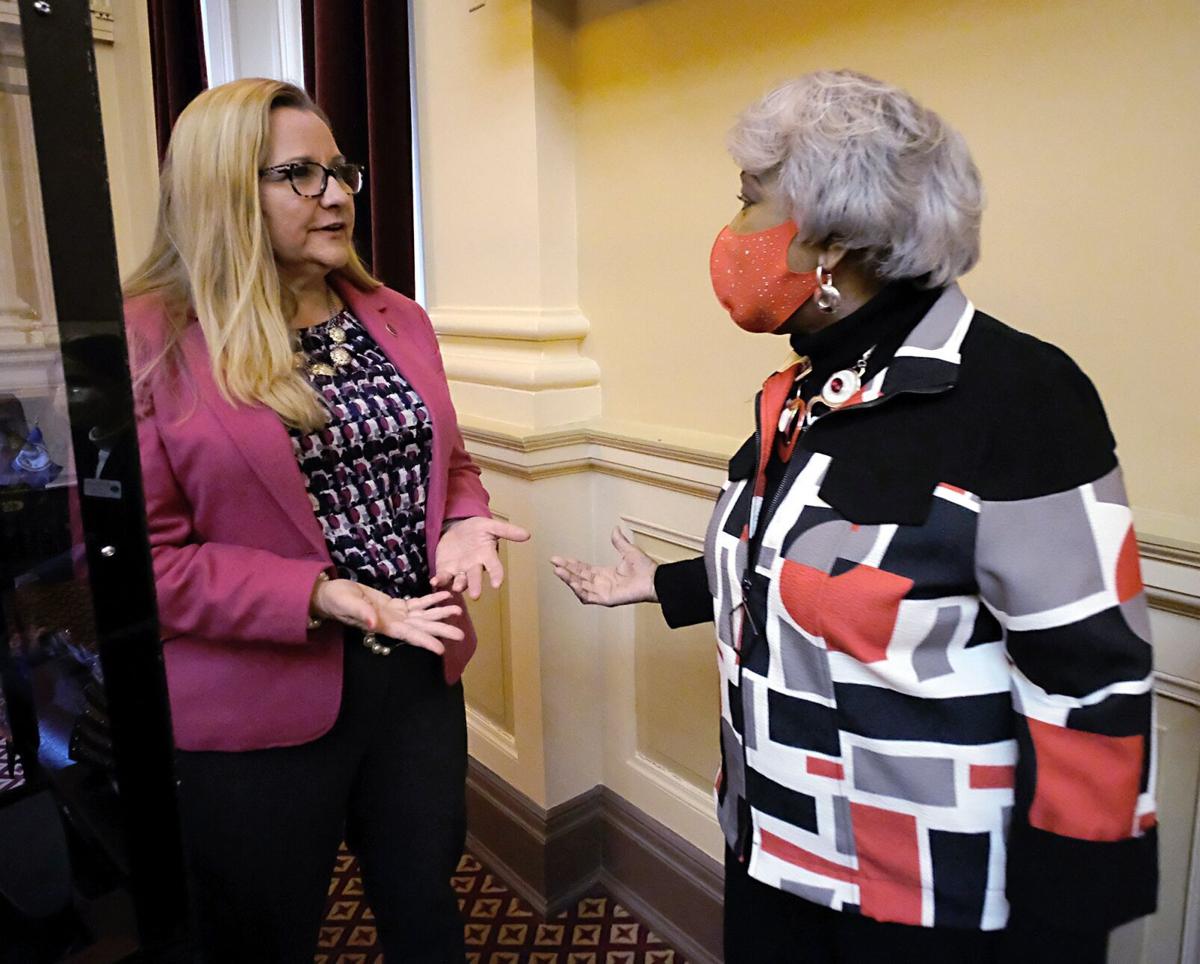 The Virginia legislature's only medical doctor supported a bill on Thursday aimed at encouraging health care providers to be allowed to prescribe drugs to treat COVID-19 that have not been approved by the U.S. Food and Drug Administration for that purpose.
The bill, sponsored by Sen. Amanda Chase, R-Chesterfield, would have prohibited the state from disciplining health care providers who prescribe the two drugs for that purpose.
The Senate Education and Health Committee rejected the bill on a partisan vote of 8-6, with Democrats opposed and Republicans in support. The bill would have prohibited the state Board of Medicine from punishing providers who prescribe, to treat COVID, the anti-parasite drug ivermectin and drug hydroxychloroquine, which can be used to treat arthritis or malaria.
"We have recently made medical marijuana available in Virginia because we believe that there are decisions that can be made between doctors and patients about the risk and the value of medications and how they're used, and I really don't think that the state should be obstructing those conversations," said Sen. Siobhan Dunnavant, R-Henrico, an OB-GYN and a member of the committee.
"There should be no obstructions to prescribing these medications."
Both drugs have been promoted as treatment for COVID by some conservatives; former President Donald Trump promoted hydroxychloroquine.
But ivermectin has not been shown to be safe or effective in treating COVID, according to the FDA, and taking large doses of it is dangerous.
The FDA says hydroxychloroquine has not been shown to be safe and effective in treating or preventing COVID.
The approved vaccines to prevent COVID are safe and available for free.
Some people attending the hearing were upset that the committee didn't advance the bill, and one woman yelled at the committee chair, Sen. Louise Lucas, D-Portsmouth.
"Senator Lucas, you will repay. You will pay for this one day," the woman told Lucas, repeating it as a police officer directed people from the hearing room. "You'll pay for this one day. You really will."
Chase, who sponsored the bill, was censured by the Senate last year for conduct unbecoming of a senator. She was given no committee assignments. 
(804) 649-6061